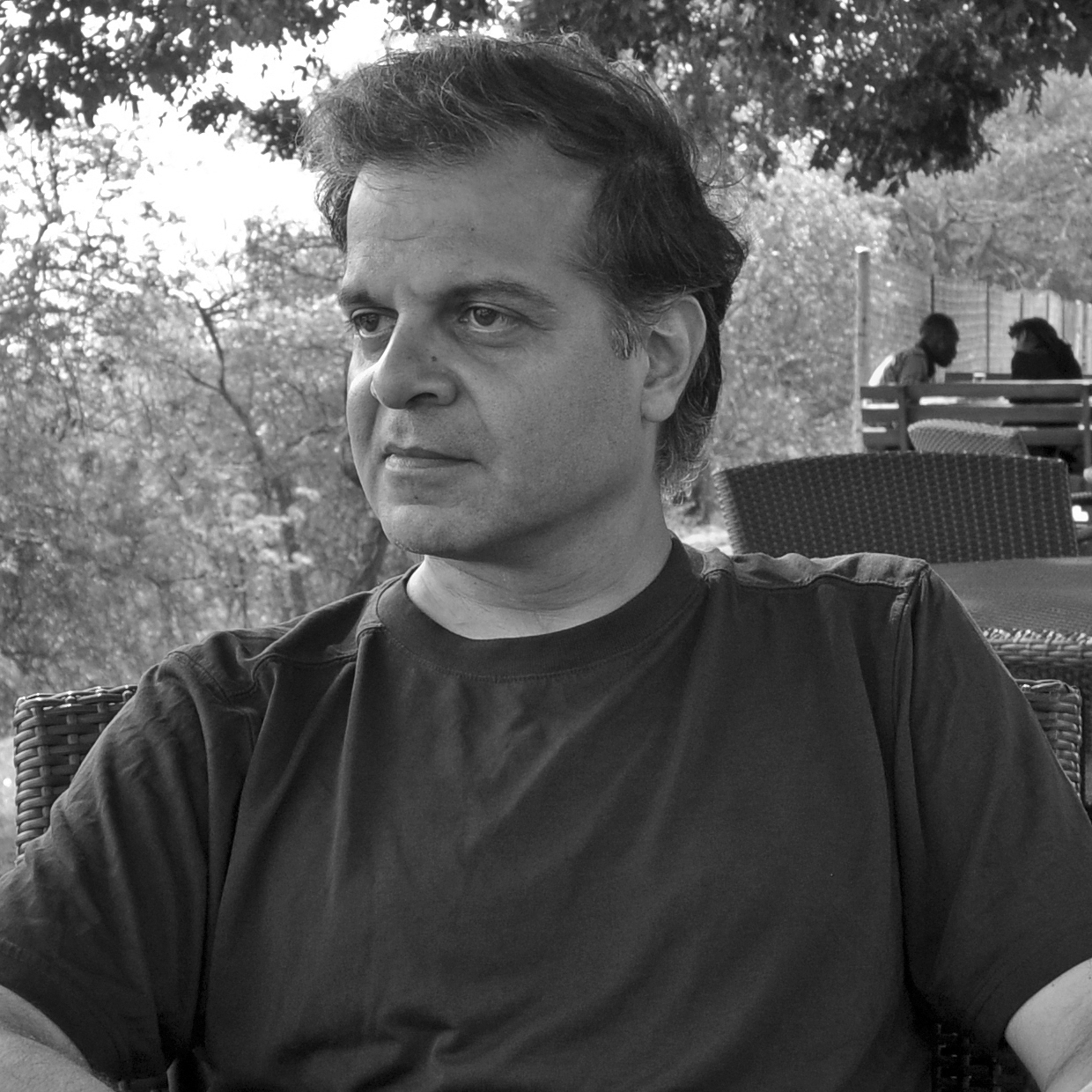 SHUNYA, a labor of love and lunacy, went online in Feb 2000. It hosts photos by Namit Arora, and writing by him and Usha Alexander.
NAMIT ARORA is an essayist, humanist, travel photographer, and former Internet technologist. He grew up in Gwalior, famous for its fort and the first epigraphic evidence of zero. After IIT Kharagpur he obtained a Masters in Computer Engineering from Louisiana, followed by a great escape in 1991 to Silicon Valley, where he played a cog in the wheel of Internet technology at three failed startups and at Nokia, Cisco, and McAfee. This didn't make him wise but it enabled him to attend lectures of dubious practical value at Stanford and to live, work, or travel in scores of countries, including yearlong stints in London and Amsterdam. He quit this profession in 2013 and moved from California to Delhi NCR. He often volunteers his time for the DDC, an advisory body of the Delhi government tasked to find innovative solutions to civic problems, where he led the drafting of Delhi's solar energy policy and worked on the problem of air pollution.
Namit's essays have appeared in venues like The Humanist, Philosophy Now, The TLS, The Caravan, The Philosopher, Himal, Kyoto Journal, The Wire, and four college anthologies in the U.S. He also wrote a column on 3 Quarks Daily for seven years. His review of Joothan won the 3QD 2011 Arts & Literature Prize. During a two-year break (2004-06), Namit traveled across India and created a photojournal. Over 15 museums, 30 academies, and 50 publishers have licensed his photos. His videography includes River of Faith, a documentary on the Kumbh Mela. He spoke at Nirmukta Thinkfest 2015 and TEDx Gurugram 2016. He is the author of The Lottery of Birth: On Inherited Social Inequalities (2017), published by Three Essays Collective.
Email | Blog | Writing | Reading | Videos | Facebook | Favorite Quotes | Meaning of Shunya | Tenth anniversary note
Photo Licensing and Copyright (Selected Licensee Organizations)

Namit's photos have been licensed by museums, academia, media, publishing, governments, individuals, NGOs, and others. If you too wish to use his copyrighted photos, please email to negotiate a sensible fee, file format, and resolution (images on this website are less than half the size and quality of the original). The license fee depends on your means and ends, and is usually in the USD 30-300 range (volume discounts available) — progressive non-profits (e.g., Amnesty, ACLU, ICRC, MSF, UNICEF) can get their licenses for free. Please always inquire before copying (fair use exception). To make your online payment, click on the Buy Now button on the right.



Advertise on Shunya
Shunya displays ads via Google Adsense. Direct all custom advertising enquiries to shunya@shunya.net.
"Shunya" means "zero" as well as a metaphysical "void". Zero and our decimal system arose in India some 1500 years ago, reaching the West via the Arabs and so came to be called Arabic Numerals. The city of Gwalior, in its Bhojadeva inscriptions, has the earliest known epigraphic evidence of zero in India. So for all practical purposes, Gwalior may be regarded as the birthplace of zero. It also happens to be the city where Namit was raised and he surely stands to gain a measure of pride from this association. :-)
Designed in collaboration with Vitalect, Inc.